This is an archived article and the information in the article may be outdated. Please look at the time stamp on the story to see when it was last updated.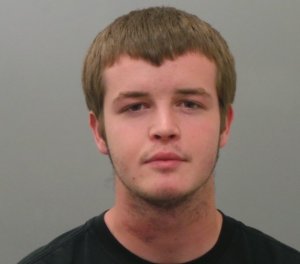 ST. LOUIS, MO (KTVI) – An 18-year-old has been charged in the shooting death of a St. Louis County Police officer. Prosecuting attorney Bob McCulloch has charged Trent Forster with first degree murder and armed criminal action.  He is being held on a one million dollar bond.
Officer Blake Snyder, 33, and his partner were responding to a disturbance call at around 5am Thursday morning in Green Park. Police tell the St. Louis Post-Dispatch that the 18-year-old had a relationship with a girl who lived in the house in the 10700 block of Arno Drive. Someone called for help when he demanded to be let in.
Police believe that Snyder encountered Forster in a vehicle. They say the suspect shot the officer when he asked to see his hands. Investigators say it was an, "immediate fatal wound."
Snyder's partner returned fire, hitting him several times, critically injuring Forster. Officer Snyder was also critically wounded in the shoot-out. He died from his injuries.
Forster is currently at the hospital.  He is being treated for his gunshot wounds and is expected to survive.
Police are still trying to determine how the teen got the gun.  They want to know the motive behind the shooting.
Prosecuting attorney Bob McCulloch says Forster is not in high school and currently unemployed.
Chief Belmar says the shooting has some of the characteristics of an ambush. A gun was recovered from the scene. There appears to be no video of the shooting. Belmar says there was no dashboard camera in the police vehicle.