This is an archived article and the information in the article may be outdated. Please look at the time stamp on the story to see when it was last updated.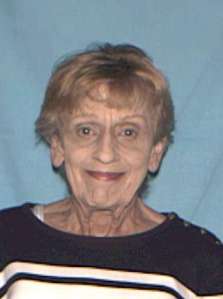 ST. CHARLES, MO (KTVI) – There is new information on the search for a missing 77-year-old St. Peters woman with dementia. St. Peters police say her car was located Thursday night in Bridgeton.
The tip came in from a train conductor who spotted Mary Buckley's Hyundai Santa Fe in a wooded area near railroad tracks, just south of 370 in Bridgeton. The elderly woman is still nowhere to be found.
Buckley went missing about a week ago.
This development comes after authorities combed the Missouri River for two days, looking for Buckley's vehicle. On Wednesday, authorities received a tip that her car may be at the bottom of the Missouri River.
The Missouri Water Patrol, with the help of St. Charles and St. Peters police, located several cars underwater on Wednesday with a sonar-equipped boat and divers. On Thursday, they went back to the Blanchette landing in St. Charles to retrieve them.
Authorities pulled out four cars in total. One was a Hummer H3. Another was a decades-old Bronco. St. Charles Police Captain Don Thurman said several cars were still in the river, not connected to the missing elderly woman.
If the Missouri Water Patrol does return to the landing, it would be to continue investigating the cars dumped in the river. They'll try to use the VIN numbers to figure out who these cars belonged to, and how they ended up in the river.
Meanwhile, St. Peters Police Officer Melissa Doss said detectives are continuing the search for Mary Buckley. She said hopefully, they'll have an update Friday morning.
Buckley went missing from her home in the 700 block of Sugar Glen in St. Peters. Her vehicle, a silver 2004 Hyundai Santa Fe with license plates WA8U3S, was also missing. Buckley's neighbors said she's in poor health.
She is described as 5'4″ tall Caucasian woman weighing about 130lbs. Buckley has grey hair, blue eyes, and a light complexion.
Anyone with information is asked to call the St. Peters Police Department at 636-278-2222.
.