This is an archived article and the information in the article may be outdated. Please look at the time stamp on the story to see when it was last updated.
ST. LOUIS, MO (KTVI) – A crash has closed eastbound lanes of I-70 at Jennings Station Road. One lane of traffic is moving. Cars are backed up to Lambert Airport.
The driver of a black SUV lost control of his vehicle and crashed into the median.   He was injured and taken to the hospital.
Emergency vehicles in the westbound lanes of I-70 were working on clearing the accident.  That is when a car crashed into one of the fire trucks.
Northwoods Police Chief Ron Martin says the woman driving the red car was recording the accident with her phone.   She crashed into the emergency vehicle making the traffic backup much worse.  She has minor injuries.
MoDOT is advising drivers to seek an alternate route.
Check the latest traffic conditions here: FOX2Now.com/Traffic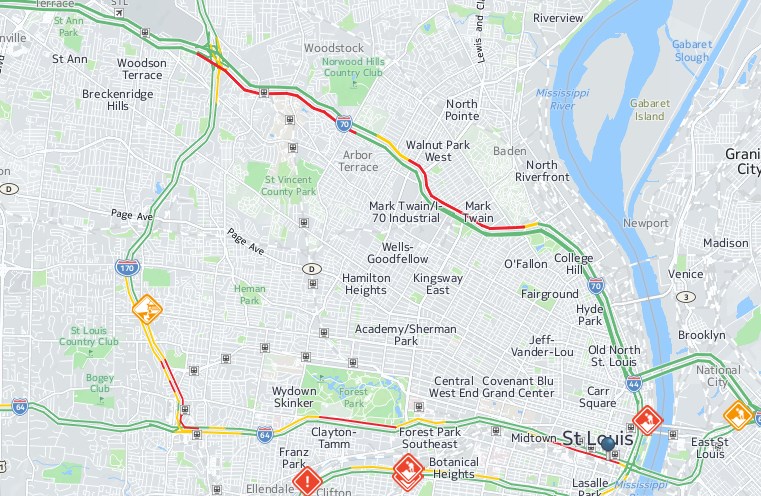 New: EMERGENCY VEHICLES I-70 WB @ BEFORE JENNINGS STA RD LEFT LANE CLOSED (St Louis,MO)

— MoDOT STL Traffic (@StLouisTraffic) March 22, 2016
New: 2 VEHICLE COLLISION I-70 EB @ AT JENNINGS STA RD USE ALT ROUTE (St Louis,MO)

— MoDOT STL Traffic (@StLouisTraffic) March 22, 2016