This is an archived article and the information in the article may be outdated. Please look at the time stamp on the story to see when it was last updated.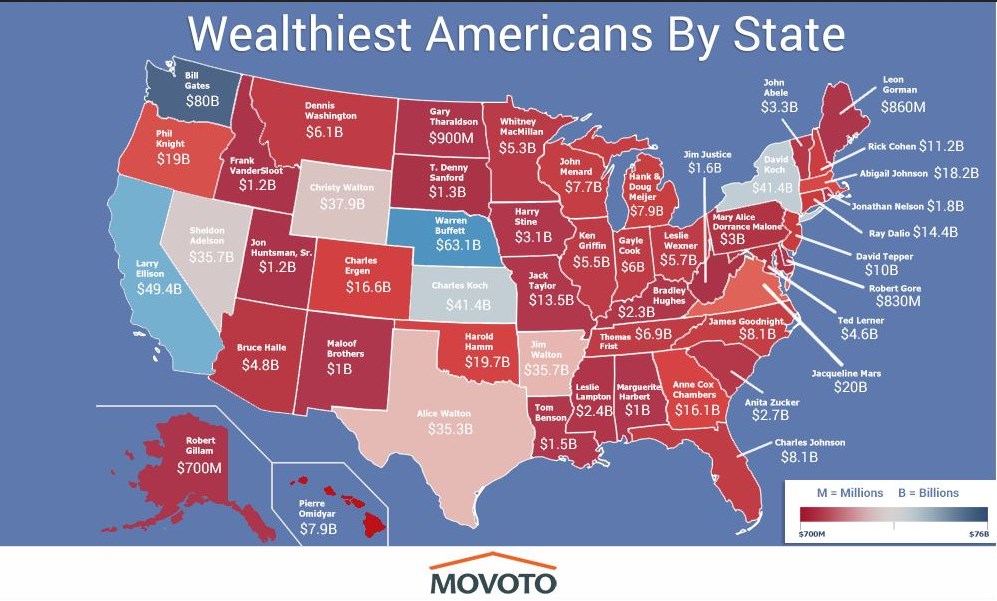 (KTVI)-When you hear names like Bill Gates, Rupert Murdoch, and David Koch, you immediately think of money. They are some of the wealthiest people in the country. But who is the wealthiest person in each state?
The real estate blog Movoto has mapped it out for you.
The richest man in the country is Washington resident Bill Gates, with $80 billion. Alaska resident Robert Gillam has the least amount of money on the map, just $700 million.
Click here to see the interactive map.
Thanks to WQAD.com for the heads up.