This is an archived article and the information in the article may be outdated. Please look at the time stamp on the story to see when it was last updated.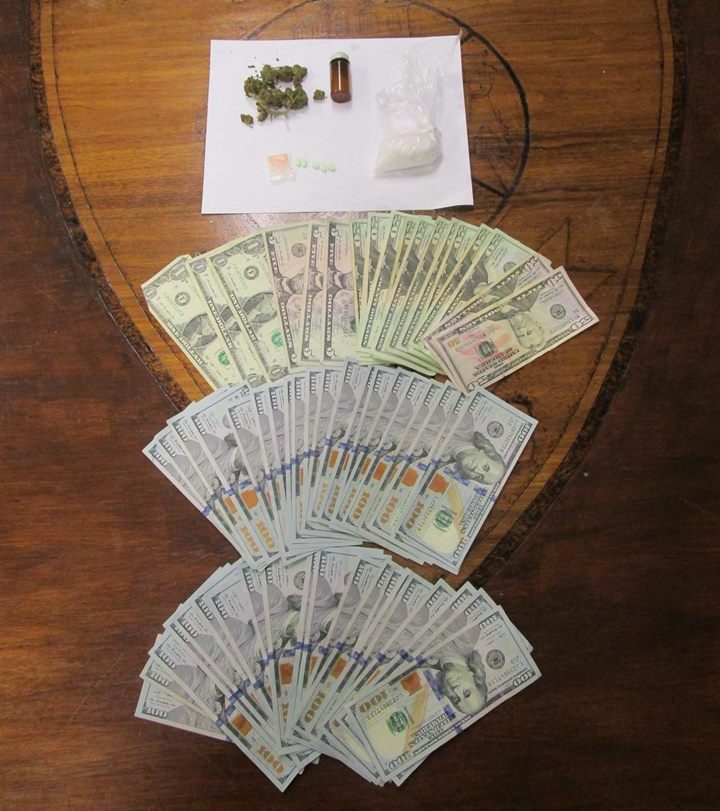 BETHALTO, Ill. – Two men and a woman were arrested last week outside a Bethalto-area credit union on drug-related charges.
According to a spokesperson for the Bethalto Police Department, the incident occurred Thursday, April 11 at 5 p.m. in the parking lot of First Mid America Credit Union on E. Bethalto Boulevard.
A concerned citizen alerted an officer to a vehicle parked outside the building. The officer saw two people unconscious inside the vehicle. They were identified as 31-year-old Frederick Vernardos and 22-year-old Samantha Kenshalo.
As the officer attempted to check on their well-being, a third person exited the credit union and approached the car. This individual was identified as 45-year-old Michael Schmidt.
The officer learned Schmidt had several warrants out for his arrest from Madison County. Schmidt was taken into custody.
Vernardos was taken into custody for driving with a revoked license. Kenshalo was apprehended or obstructing identification and aggravated battery of a police officer.
Police inspected the vehicle and seized approximately 40 grams of suspected methamphetamine, 8 pills of a suspected controlled substance, a misdemeanor amount of suspected marijuana, other assorted drug paraphernalia, and over $4,000 cash.
Schmidt and Kenshalo were eventually transported to the Madison County Jail. Vernardos was released from Bethalto police custody.