This is an archived article and the information in the article may be outdated. Please look at the time stamp on the story to see when it was last updated.
ST. LOUIS, MO — Maryland Heights police found and arrested a fatal stabbing suspect and a female accomplice early Friday morning at a north St. Louis city hotel.
On Thursday night, police discovered four victims with multiple stab wounds at a home in the 12400 block of Marine Avenue in Maryland Heights.
A man, identified as Malcom Mathis II, and his 22-month old son died from their injuries. A woman, Martha Scott, and a 4-year-old girl were also injured.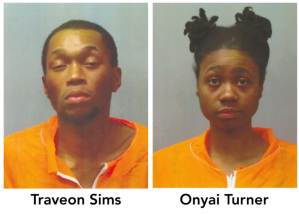 Traveon Sims, 20, was charged with two counts of first-degree murder, armed criminal action, and first-degree assault. Onyai Turner, 21, faces a murder and assault charge. The suspects are being held at the St. Louis County Jail.
Maryland Heights Police Chief Bill Carson says Sims is Mathis' nephew. Police say he and Turner came to the Maryland Heights home Thursday. Sims went into the home first and found the great aunt and two children there. His accomplice waited outside for some time before coming into the home.
Court documents state that Simms repeatedly stabbed Scott, his great-aunt, 57, with a knife and then stabbed the children.  He stabbed and also struck his uncle, Mathis, with a hammer, when he came home later. The victims were discovered by Mathis' wife, who called the police.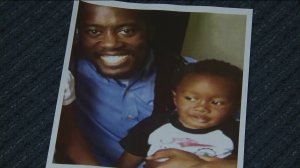 Mathis and the baby died as a result of their injuries. He was the father of the two children in the home. Scott and the girl were critically injured and are being treated at a local hospital.
Sims is familiar to Maryland Heights police. They have been dealing with him for the past four years. They are not aware of any history of mental illness.
Police said Sims has a troubled past and his extended family tried to help him out.  He lived with them for a period of time, but they kicked him out 6-8 months ago.
An autopsy was performed on the victims Friday morning.
Fatal Maryland Heights Stabbing: St. Louis County Prosecutor Press Conference https://t.co/rd0nG0oVe1

— FOX2now (@FOX2now) February 16, 2018