This is an archived article and the information in the article may be outdated. Please look at the time stamp on the story to see when it was last updated.
SPANISH LAKE, MO (KTVI)- Two men have been charged in the shooting death of a man in north St. Louis County.  Early in the morning of May 2, 2017, St. Louis County Police officers responded to a crash at the intersection of Prigge Road and Riverview Drive, north of I-270. Officers found a vehicle that had run off a road. A man, later identified as Freddie Donald, 25, of St. Louis, was found in the front passenger seat with gunshot wounds. He was pronounced dead on the scene.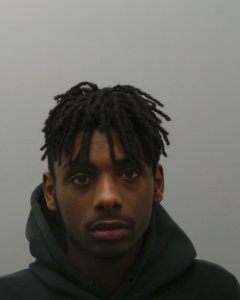 On May 12, 2017, Sherrod Greenlaw Jr., 22, and Darris Simmons,20, both of St. Louis, were each charged with one count of Murder in the 1st Degree and one count of Armed Criminal Action in Donald's death. The suspects have no bond and are in custody in the state of Tennessee.
Police believe the two men were in the back seat of the same car as Donald. As the vehicle approached the intersection Donald was shot in the chest from the backseat with a .45 caliber handgun. The vehicle then went off the road and came to rest in the grass.
According to police, when the defendants got out of the car Donald was shot again, this time in the head from outside the vehicle by a .40 caliber handgun. He died as a result of the gunshot wounds.
The defendants fled the scene and the St. Louis area.
Please contact the St. Louis County Police Department at 636-529-8210 or CrimeStoppers at 1-866-371-TIPS(8477) if you have any information regarding the incident.