This is an archived article and the information in the article may be outdated. Please look at the time stamp on the story to see when it was last updated.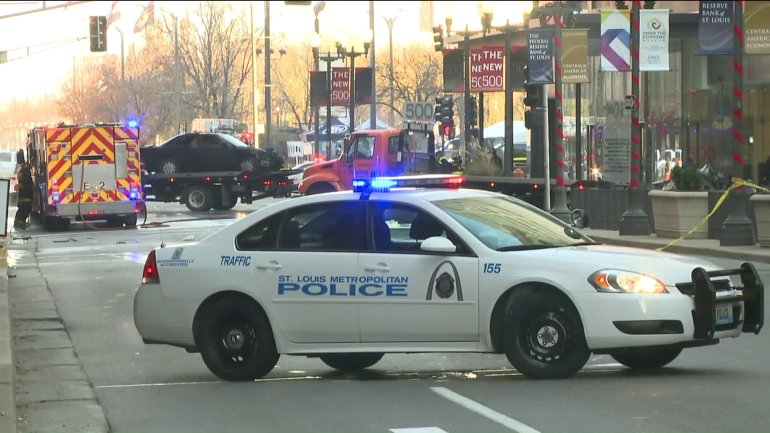 ST. LOUIS, MO (KTVI) – A fatal accident in downtown St. Louis took the lives of two people just after 4am Sunday morning. The crash involved two vehicles at the intersection of N Broadway and St. Charles.
One vehicle caught fire. The two occupants were pronounced dead on the scene. The two
occupants of the second vehicle were taken to the hospital. Their conditions are not known at this time.
The streets surrounding the accident have been closed for hours while crews clear the scene.
The accident is under investigation.