This is an archived article and the information in the article may be outdated. Please look at the time stamp on the story to see when it was last updated.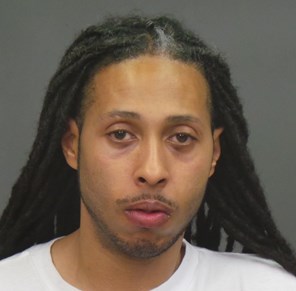 NORTH ST. LOUIS COUNTY, MO (KTVI)- Two St. Louis-based FBI agents are recovering after being shot during a standoff in North St. Louis County.The suspect, named Major Washington, 33, is dead.
The trouble began Tuesday night when University City Police, with assistance from the FBI, went to a house in the 1800 block of North Hanley Road to arrest Washington. Police had been looking for him since Monday night, Nov. 24, when he allegedly crawled in a window at his mother's house in the 7400 block of Wayne in University City, and shot her in the leg. One of the University City officers responding to the scene was shot under the pit of his arm, allegedly by Washington, who got away.
After police later learned Washington was hiding at the house on North Hanley, they went there, accompanied by several FBI agents to arrest him. But police say Washington barricaded himself in the house, and that he had a weapon.
It all ended at about 3:00 A.M. Wednesday morning with gunfire that left the two FBI agents wounded and the suspect dead at the scene.
The agents were rushed to Barnes Hospital.
A large FBI team spent the day processing the scene. Neither the FBI nor University City Police will elaborate on details of the shooting that ended the standoff.
Wallace Hull lives just a few doors down from where Major Washington allegedly shot his mother Donna Washington Monday night.
"I heard two shots, and then a few seconds later I heard a lady's voice saying 'I'm shot, I'm shot'' and I got to the front door and I see a lady laying on the bottom step," Hull said.
She had been shot in the leg, but bled so much she died. Hull is still trying to get all the blood off his stairs.
Major Washington had been in trouble with the law before, serving time on drug charges and for having pointed a gun at police officers, who shot and wounded him.
Some neighbors say when Washington was off his medication, he was trouble, but others knew him only by his gentler side.
"He seemed like a nice child, he didn't seem bad at all," said neighbor Nathaniel Williams. "I don't know what happened, or what caused this. I was really shocked," he said.
University City police did not return calls asking why it requested the FBI agents help make the arrest. An FBI spokesperson says Washington was not wanted for any federal crimes.
The FBI agents are recovering, one from a bullet wound to the shoulder, the other from a wound to the leg.
The University City officer from the original incident is still in the hospital in good condition.