This is an archived article and the information in the article may be outdated. Please look at the time stamp on the story to see when it was last updated.
FLORISSANT, MO (KTVI)- Two Florissant Police Department K9s have received bullet and stab protective vests thanks to a national non-profit organization, Vested Interest in K9s Inc.(VIK9s). The vests for K9s Hugo and Tyson were made possible by the Back the Blue BBQ and Trivia event hosted by Florissant resident Sara Carlson.
K9 Hugo's vest is embroidered with the sentiment "Honoring those who served and sacrificed".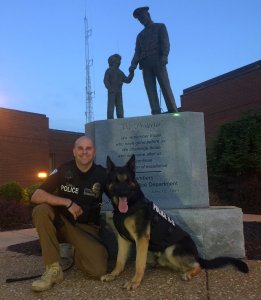 K9 Tyson's vest is embroidered with the sentiment "In honor of all my fallen brothers, sisters and K9s".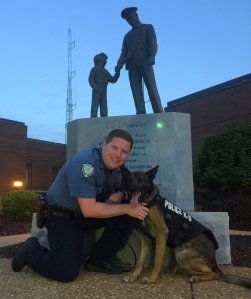 The vests costs between $1,795 and $2,234 and carry a five-year warranty.  New K9 graduates or veteran police dogs with expired vests are eligible to receive a vest via the program. For more information or to learn about volunteer opportunities, call 508-824-6978. Donations, which are tax deductible, can be made online at VIK9s.org or by mail to:
Vested Interest in K9s Inc.
P.O. Box 9
East Taunton, MA 02718
Established in 2009, VIK9s has provided nearly 2,400 police dogs in all 50 states with ballistic vests, a total of more than $1.9 million.