This is an archived article and the information in the article may be outdated. Please look at the time stamp on the story to see when it was last updated.
ST. LOUIS, Mo. — Two teens are in police custody in connection with the murder of a retired police officer near Tower Grove Park. The former officer has been identified as 67-year-old Sergeant Ralph E. Harper.
The St. Louis Metropolitan Police Department says that a 15-year-old and 16-year-old boys have been placed in the juvenile courts. Their identities have not been released because they are not considered adults.
St. Louis Metropolitan Police say the shooting took place around 7:30am in the 3100 block of Lackland Avenue. Harper was parking his car when he was confronted by a gunman. The former officer and the gunmen exchanged several shots.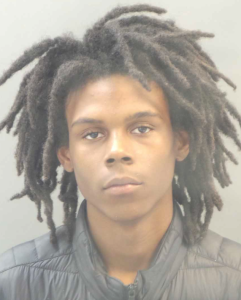 A 17-year-old has been charged with resisting arrest and 2nd-degree tampering. The Circuit Attorney's office says they consider a Julian Mathews an adult. He was not involved in the homicide but his cash-only bond is set at $30,000.
Court documents say that Mathews was riding in the homicide suspect's stolen Honda Pilot. Officers chased the vehicle after the shooting near Tower Grove Park. The Honda Pilot crashed near 2610 Allen Street in the Fox Park neighborhood. They say Mathews ran from the crash and hid in a dumpster.
Harper was able to call for help and was rushed to the hospital. He later died at Barnes-Jewish Hospital.
Police are looking at the possibility it was an attempted robbery that turned violent.