This is an archived article and the information in the article may be outdated. Please look at the time stamp on the story to see when it was last updated.
(KTVI) – A University City man who has spent the last 30 years in prison walked out a free man Wednesday morning.  Cole County Judge Daniel Green overturned the capital murder, rape, sodomy and first degree burglary charges against George Allen, 56.
In a decision earlier this month, the judge decided to overturn the conviction after determining evidence beneficial to Allen was withheld. Allen was convicted of the 1982 rape and murder of Mary Bell, whose body was found inside her LaSalle Park home.
https://twitter.com/betseybruce/status/268732322046685184
https://twitter.com/betseybruce/status/268734941171433472
At the time of the crime, DNA testing was not available. Allen was picked up by police because he looked like another suspect they wanted to talk to. After questioning by detectives, he confessed. But there was no physical evidence like fingerprints presented to the jury that linked Allen to the crime.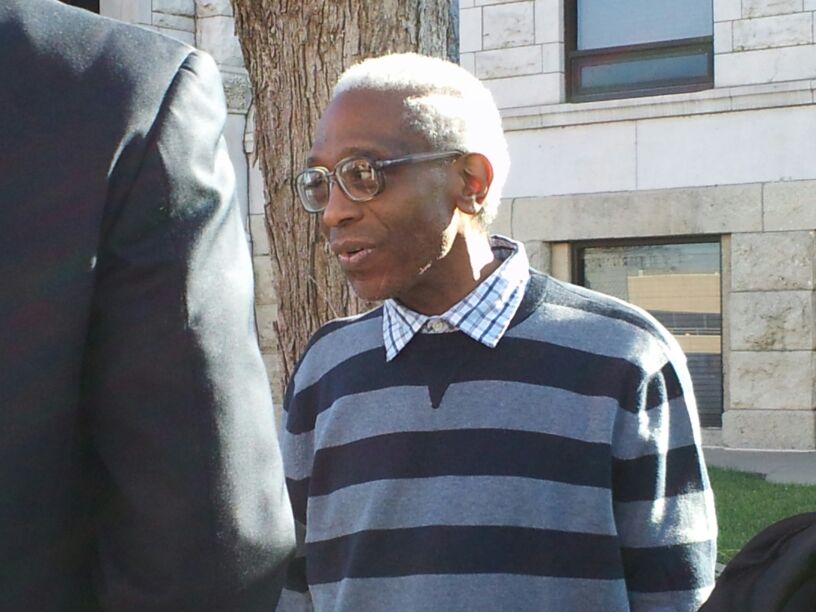 On Nov. 8, 2012, the St. Louis Circuit Attorney's Office decided not to retry a Allen for the rape and murder convictions.  Later that day, the Missouri Attorney General's Office announced it would appeal the court decision overturning the conviction. That prompted Congressman William Lacy Clay (D-MO) to send an urgent letter to Attorney General Koster stating his disagreement in the decision.
Cole County Judge Green is expected to sign an order Wednesday morning releasing Allen on his own recognizance pending the resolution of the appeal.
More coverage:
Clay Questions Missouri AG's Decision To Appeal George Allen Release
Circuit Attorney Will Not Re-Try Man After Convictions Overturned
U City Man's Rape, Murder Convictions Overturned