This is an archived article and the information in the article may be outdated. Please look at the time stamp on the story to see when it was last updated.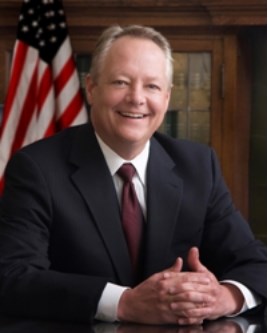 BENTON, IL (KTVI) – U.S. Attorney for the Southern District of Illinois Stephen Wigginton is stepping down from his post next month to return to private practice in St. Louis.
Wigginton was nominated for the position by President Barack Obama and sworn in on August 27, 2010, following unanimous confirmation by the U.S. Senate.
During Wigginton's five years as U.S. Attorney, his office recovered more than $450 million in criminal and civil penalties and forfeitures.
The Southern District of Illinois covers 38 southern-most counties in the state, with a population of approximately 1.25 million people, with offices in East St. Louis, Benton, and Fairview Heights.