This is an archived article and the information in the article may be outdated. Please look at the time stamp on the story to see when it was last updated.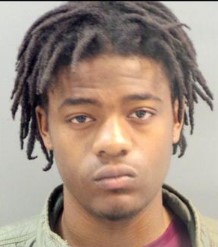 KANSAS CITY, MO – A man wanted in connection with the armed robbery of a MetroLink passenger was arrested on the other side of the state in Liberty Missouri at a motel.
The U.S. Marshals office reports suspected criminal Chris Brown was taken into custody without incident after agents saw Brown arriving at a motel around 4 p.m. Friday, July 12th.
He's now awaiting transfer back to St. Louis.
Brown is one of 12 people indicted this past May for a 2018 crime spree involving MetroLink passengers, one of whom was Roth "Craig" Lefebvre.
He was killed last year during a botched robbery at the Grand MetroLink station.