This is an archived article and the information in the article may be outdated. Please look at the time stamp on the story to see when it was last updated.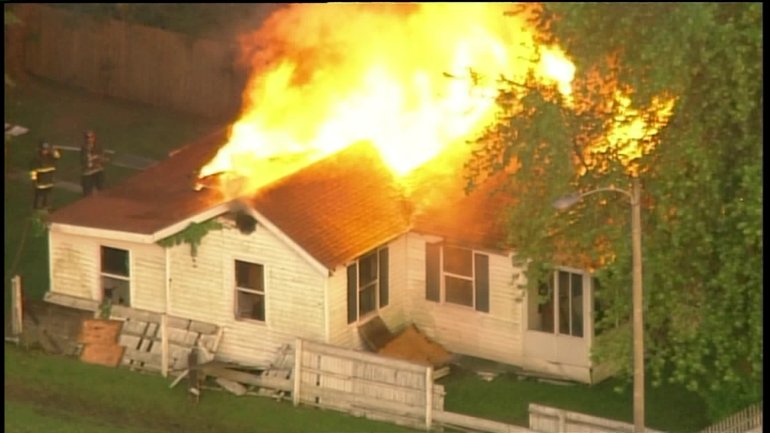 WASHINGTON PARK, IL (KTVI)- Smoke could be seen for miles over the Metro East Tuesday night due to a house fire burning on North  59th Street in Washington Park, IL.
The home was vacant and no one was injured.