This is an archived article and the information in the article may be outdated. Please look at the time stamp on the story to see when it was last updated.
FRANKLIN COUNTY, MO (KTVI) - 19-year-old Kimberly Medenblik is lucky to be alive, she has a broken arm, bruises and six staples in her head.
She says the attack on her life was the result of a drug induced mania that started Monday morning in Sullivan at the home of 37–year- old Chrystal Ghem over a cell phone.
"She said that I had released her demons. You could just see the evil come out of them." Mendenblik said
Ghem, Jason Kerbel and another man allegedly kidnapped, stripped, beat and forced Medenblik into freezing waters in remote woods along Little Indian Creek in Franklin County. She was found on the side of the road by a couple after three hours in the cold.
"There was a point where I could feel my chest it felt like it was freezing.  It felt like my heart was freezing. There was this fight in me I was like you can't give up." Medenblik said
So far Ghem, and Kerbel are in custody charged with kidnapping, assault and armed criminal action. A third man has been released but detectives say he can face charges in the future.
Now Medenblik is working on her recovery from both the beating and drugs that sent her down a cold and dark path. The teen is planning to enroll in college as soon as she's done with the healing process.
"What they did to me will affect me for the rest of my life." She said.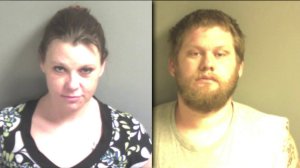 Follow Shawndrea Thomas on Twitter and Facebook:
Shawndrea Thomas On Twitter
Shawndrea Thomas On Facebook
Email: shawndrea.thomas@tvstl.com