This is an archived article and the information in the article may be outdated. Please look at the time stamp on the story to see when it was last updated.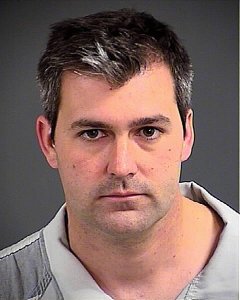 Michael Slager, the former police officer in North Charleston, South Carolina, who's charged with murder in the shooting death of Walter Scott, has been granted bail, according to court records.
Under the conditions of his bond, which a judge set at $500,000 on Monday, Slager must reside in the state of South Carolina pending trial, will be held under house arrest and cannot have any contact with Scott's family.
In September, the judge denied Slager bond after prosecutors argued he was a danger to the community and a flight risk. Slager's lawyer argued that he should be placed on house arrest, saying that the former police officer does not have a previous criminal record, isn't a flight risk and is considered low risk for violent behavior.
Slager pulled over Scott on April 4, reportedly for a broken brake light. Scott was later shot in the back by Slager as he was running away.
A bystander recorded the shooting, and the graphic footage sparked outrage and reignited a national conversation around race and policing. Scott was black; Slager is white.