This is an archived article and the information in the article may be outdated. Please look at the time stamp on the story to see when it was last updated.
ST. LOUIS – One of 10 African-American students alleging mistreatment from Clayton police earlier this month says he doesn't need a better apology from the department, but rather wants something more positive to come from the frustrating experience.
That student, Teddy Washington, and his mom and dad want to make one thing clear: what happened to Teddy and nine other Washington University students was not a police issue, but rather a right and wrong issue.
The students were walking south along Brentwood Boulevard to the Galleria MetroLink station around 12:30 a.m. on July 7—after dining at the IHOP following a trip to Fair St. Louis—when they were stopped by two Clayton police officers. The students said the officers told them they were suspects in a crime that just occurred at the IHOP.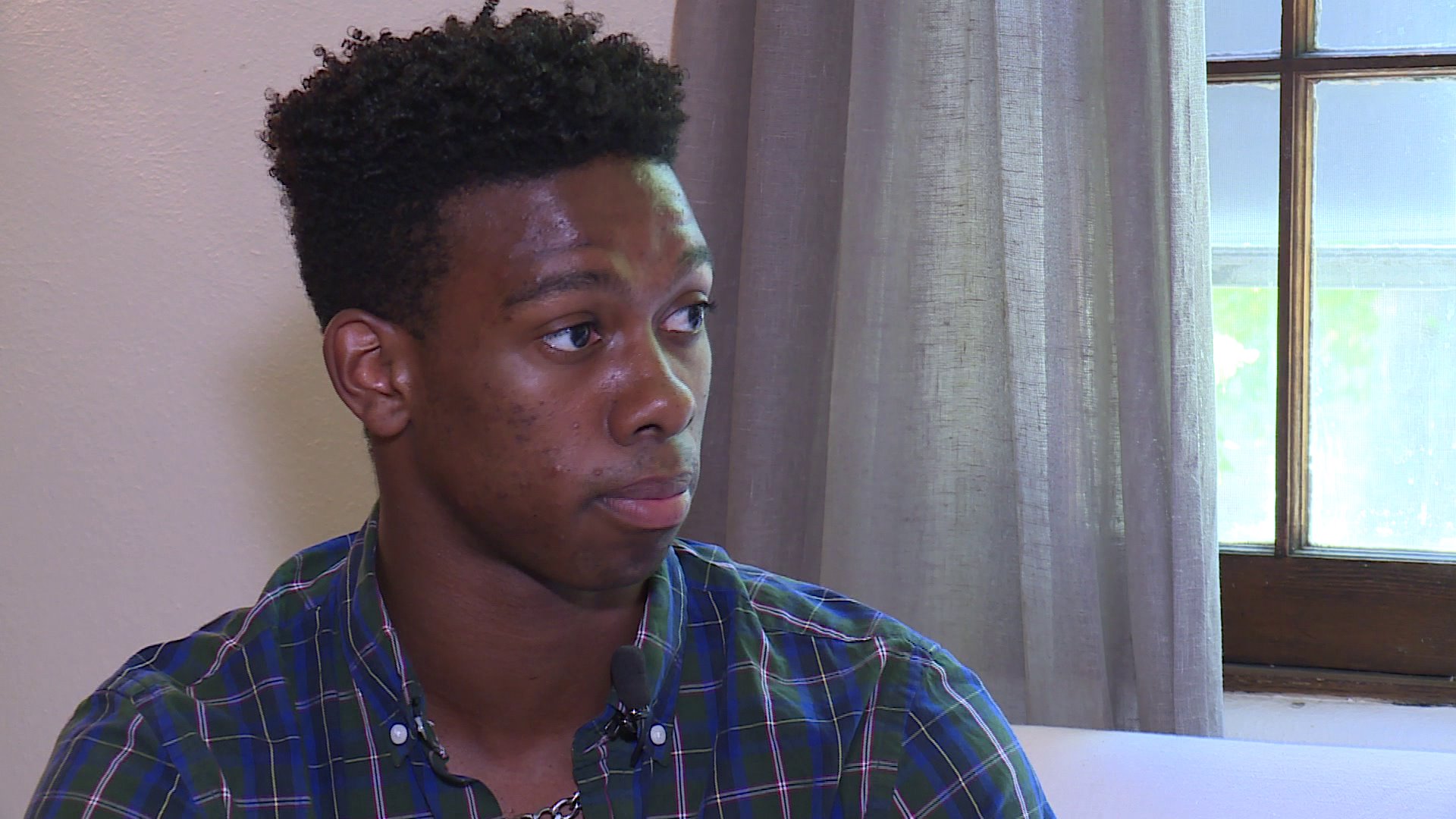 Teddy Washington, who comes from a police family, says Clayton police made a mistake.
"I'm just walking, trying to get back to Washington University, and to say I stole something, that's really frustrating in the moment. But as far as moving forward, that was my change of mindset," he said. "If I want to make a difference in how these situations are handled, me being emotional in the interactions that I'm having…it doesn't have a positive outlook."
Teddy recently graduated from SLU High School. He's also a standout baseball player who'll be suiting up for Washington University in the fall. And while he doesn't necessarily want a better apology from Clayton police, he says they should be reaching out to the families of the kids who are not from the area.
"At least for my friends' sake, I really want them to get some kind of closure on the situation; an apology, a statement on how they're looking to improve, so when they do come back to campus they can have a sense of home," he said.
Management at the IHOP called police about a "dine and dash" incident, saying four black men left without paying a $62 bill.
Police made all of the students walk back to the restaurant with squad cars following them, even though some of the students had receipts showing they paid for their food. Once they walked back to the restaurant, an IHOP manager informed police they were not the individuals responsible.
The students say police dismissed them without an apology.
"Things like this, I think they happen a lot," Teddy said. "I was in a position where I have a school that got behind me and made me feel comfortable coming out and talking about this so we can move forward. But I think every day there's a black boy out there that this happened to and doesn't know: 1) this is wrong, 2) that he can say something about it, and 3) that something can come from him saying something about it."