This is an archived article and the information in the article may be outdated. Please look at the time stamp on the story to see when it was last updated.
NEW ORLEANS, LA (KTVI) – Nita Belles is an author, speaker and anti-human trafficking crusader who has worked in a broad scope of venues including with victim rescue and restoration, law enforcement, social services and the medical and faith communities to combat human trafficking.  She published this book in 2011.
More on this topic:  FOX Files: Sex Trafficking At The Super Bowl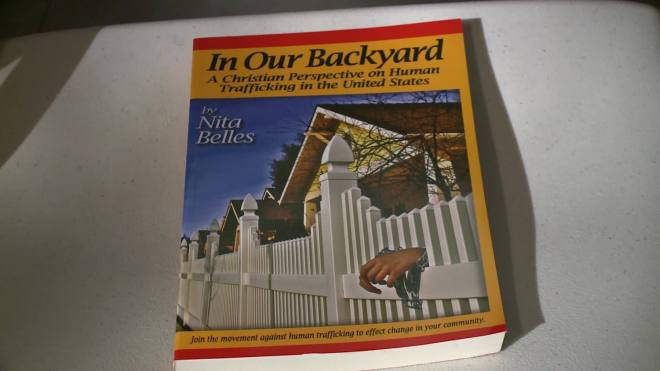 Nita Belles describes a previous Super Bowl rescue operation.  She tells about spotting a drunk 12-year-old girl, calling police and following the girl until officers arrived.
.
 "I dialed 911 and then I kind of followed her to keep in visual contact with her.  When we followed her around across the street, there was a parking lot where pimps were dropping off the girls for dates and the dates were coming in and it was basically an exchange parking lot we were at the corner of the parking lot at the corner of the street. And we had a camera man with us that was not nearly as wonderful as you guys and he didn't realize he was putting us all in danger.  He had a camera on a stick and he was taking photos and we had to stop at that street corner because we didn't want to get too close to the victim and I was waiting for the  police to make contact. So we stood there and a pimp pulled up on the corner and shone his lights on me at the corner. Then another pimp car pulled up on the street there and another one pulled up here and we were standing there, but I couldn't lose visual contact with the girl, but we were surrounded and frankly I was just praying."
 "And what happened? " asked Chris Hayes.
"And I watched the police officer make contact and I got us out of there." said Nita Belles.
"And the girls were rescued?" asked Hayes.
"And the girl was rescued, yes." sais Belles.
If you think you spot human trafficking, call 1-888-3737-888
More on this topic:  FOX Files: Sex Trafficking At The Super Bowl
The National Human Trafficking Resource Center (NHTRC) is a national, toll-free hotline, available to answer calls from anywhere in the country, 24 hours a day, 7 days a week, every day of the year.
Website:  Polarisproject.org
The KlaasKids Foundation was established in 1994 to give meaning to the death of my twelve-year-old daughter kidnap and murder victim Polly Hannah Klaas and to create a legacy in her name that would be protective of children for generations to come. The Foundation's mission is to stop crimes against children.  The group's search director manned the New Orleans command center during SuperBowl 47's anti-sex trafficking operation.
Website:  http://www.klaaskids.org/