This is an archived article and the information in the article may be outdated. Please look at the time stamp on the story to see when it was last updated.
WEBSTER GROVES, Mo. – Police in Webster Groves apprehended Monday they say stole several cartons of cigarettes from a local gas station convenience store.
According to Captain Stephen Spear, the theft occurred Monday around 5:30 a.m. in the 7700 block of Big Bend Boulevard.
The suspect approached the counter with several items and attempted to pay with a credit card. When the clerk asked the customer for ID, the suspect got into an argument with the clerk.
Police say the suspect shoved the clerk to the ground and left with the cigarette cartons.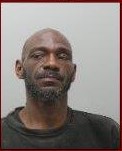 Spear says police arrested 42-year-old Lacondo Doss later that day in connection with the robbery.