This is an archived article and the information in the article may be outdated. Please look at the time stamp on the story to see when it was last updated.
(KTVI) – Get ready for traffic tie-ups if you are heading downtown this weekend.  A portion of Interstate 70 in downtown St. Louis will be completely closed Friday night until Monday morning so that the Walnut Street Bridge over the interstate can  be demolished.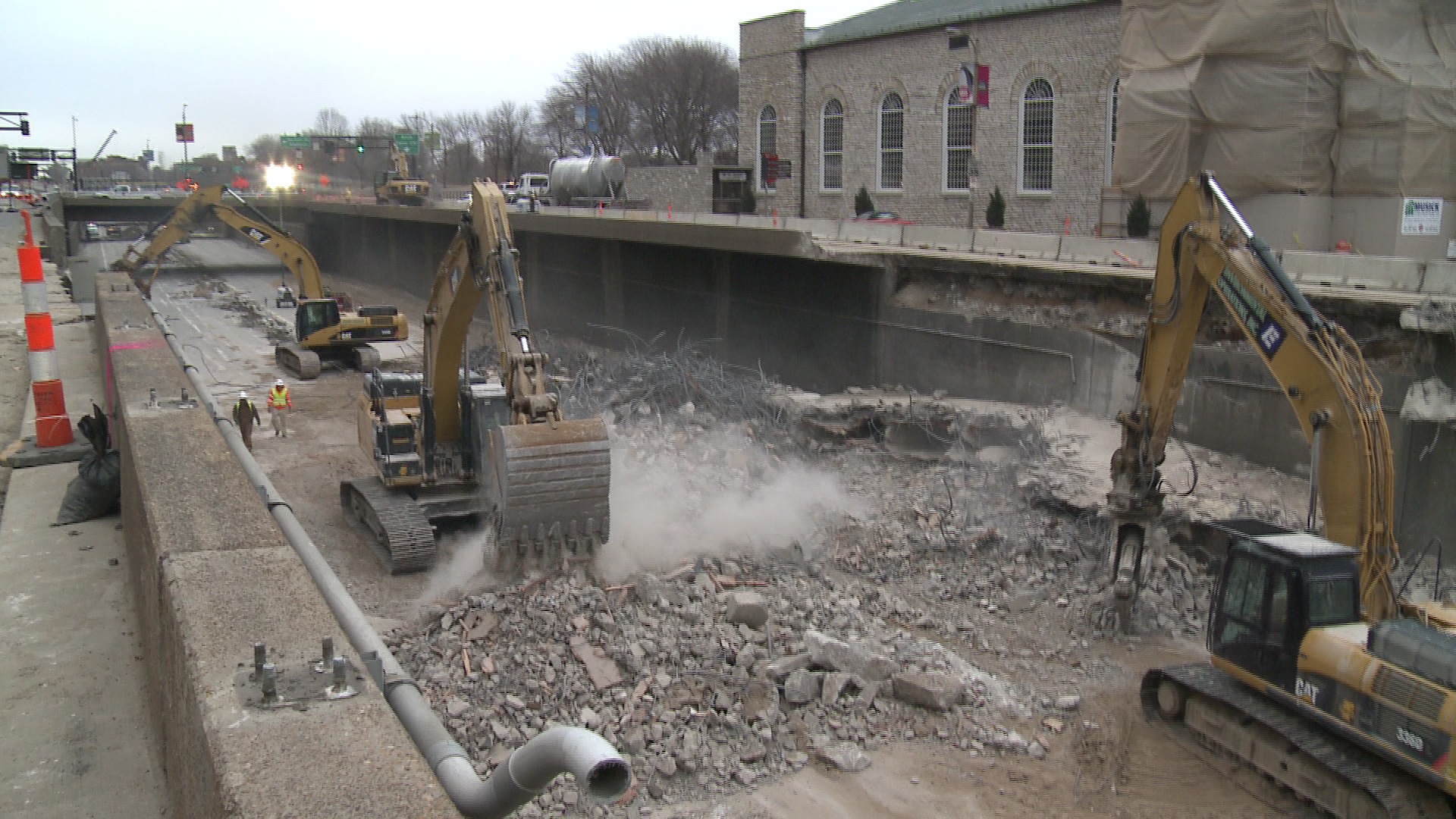 I-70 will be completely closed between Pine Street and the Poplar Street Bridge until 5:00am Monday. The Eads Bridge will also be closed. If you're heading downtown this weekend, MoDOT suggests either getting off on Tucker or Broadway.  Otherwise, they'll exit drivers onto Memorial Drive and take them back on at the next available ramp in each direction.
Closures like this are always a headache for drivers, especially this weekend when the Cardinals Winter Warm-Up scheduled to start Saturday morning at the Hyatt Hotel, right next to the construction zone. There is also a St. Louis Blues game at Scottrade Center and the Billikens are playing at Chaifetz Arena on Saturday.
When I-70 reopens on Monday, there will be some new traffic patterns, including a new westbound exit ramp onto Pine Street.
This is all part of the City Arch River Project which will create walkable parkland where Memorial Drive is now and put a steel lid with parkland on top over I-70 between the Arch and the Old Courthouse. That work will be finished by the Fall of 2015.