This is an archived article and the information in the article may be outdated. Please look at the time stamp on the story to see when it was last updated.
ST. LOUIS, MO (KTVI) – Anheuser Busch has released their new ad for the 2017 Super Bowl. The minute long commercial will tells the story of Adolphus Busch's journey from Hamburg, Germany, to St. Louis, Missouri. This immigrant would go on to achieve the American dream and become world's largest brewer.
The commercial starts with Adolphus on a ship headed to the United States. A doctor asks him in German, "Why do you want to leave Germany?" He replies, "Because I want to brew beer."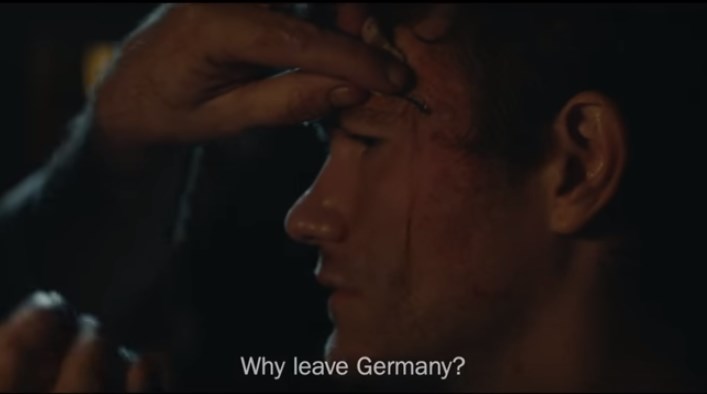 The next few scenes show Busch entering the United States through what appears to be New Orleans, heading up the Mississippi on a raft and jumping off a burning riverboat. He wanders through thick brush to a clearing. Clydesdale horses and brick buildings are in the background. A stranger says, "Welcome to St. Louis, son."
The film then cuts to the interior of a bar. Two beers are placed in front of patrons.
"Thank you; But, next time this is the beer we drink," said Adolphus. He points to a sketch of Budweiser's iconic logo in a book.
The man standing next to him introduces himself as Eberhard Anheuser.  Busch shakes his hand and says, "Adolphus Busch."
Anheuser would become Busch's father-in-law and help found the Anheuser-Busch Company.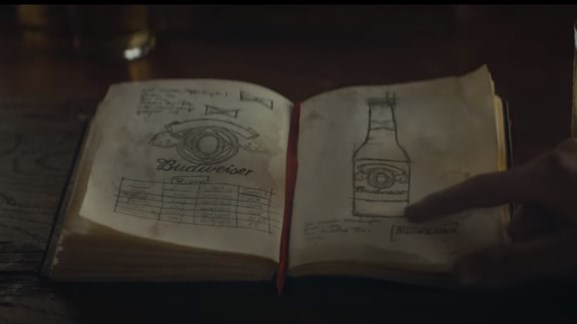 Ad Week reports that Budweiser's internal marketing team and their creative agency, Anomaly, spent 8 months working on the spots.
"The crew spends most of its days watching Sam Schweikert—the boyishly handsome, 26-year-old actor who plays Adolphus Busch—repeatedly trudge through crowds of extras, ultimately being greeted by an older gentleman who encouragingly says: "Welcome to St. Louis, son." The Budweiser Clydesdals are on set, too, making their obligatory cameo. A family watching the action from nearby waits patiently for the chance to meet these equine icons of advertising, and after about four hours, they get to do just that."
The commercial is set in St. Louis but over 100 people participated making the commercial shot outside of New Orleans.
A tweet of the video from Budweiser says, "This is the story of our founder and his pursuit of the American Dream. #ThisBudsForYou"