This is an archived article and the information in the article may be outdated. Please look at the time stamp on the story to see when it was last updated.
(KTVI) – So many times pop culture determines what Halloween costumes you'll see. So we've put together a list of the possibilities.
Miley Cyrus is leading the charge of possible Halloween costumes based on her VMA performance
It is probably a bad idea to wear this Miley Cyrus 'twerk' costume to #MNSSHP http://t.co/o1ohNKFyyh pic.twitter.com/e2pkb9sbC9

— EverythingDis (@EverythingDis13) October 7, 2013
And don't forget Robin Thicke dressed as "Beetlejuice"
Miley Cyrus 2013 picture wallpaper – http://t.co/d7uQ5JhSPw pic.twitter.com/UNtAPhjgxS

— HD of Wallpaper (@HDofWallpaper) September 30, 2013
Breaking Bad: Walter White will be the perfect fit for Breaking Bad fans
Are we sad to see Walter go? You're goddamn right. #GoodbyeBreakingBad pic.twitter.com/RnWMgwBhf1

— Breaking Bad (@BreakingBad) September 30, 2013
Kanye and Kim last Halloween as a sailor and a mermaid — they might get some copycats this year.
https://twitter.com/MyNameIsAva_/status/262718691744034816
Government Shutdown: Pick any national monument to go as and slap a "closed" sign on it
https://twitter.com/SerenaDeeb/status/383638844983091200
What does the FOX say?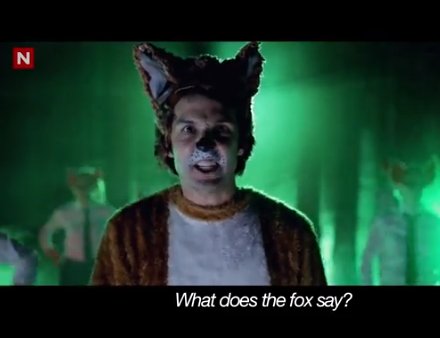 Anthony Weiner: or better yet, Carlos Danger. Just slap on a mustache.
It's an Indiana progressive activist whom Carlos Danger/Anthony Weiner was said 2 be sexting: http://t.co/7CPBlibZgf pic.twitter.com/g905GG4z87

— Cori Faklaris (@heycori) July 24, 2013
People love Stefon from SNL.  We're sure he'll show up at a party or two.
I love Stefon from SNL pic.twitter.com/Gl0hVYqusw

— Marisol Martinez (@marimarti9) October 7, 2013
Paula Deen
Tearful @Paula_Deen appears in #Houston. She'll be in #Dallas next wknd. http://t.co/Pm0oOZldsH Will you go see her? pic.twitter.com/mpF0P6MYG5

— NBC DFW (@NBCDFW) September 15, 2013
Grumpy Cat:
Meet Grumpy Cat at @ChangingHands bookstore this weekend: http://t.co/4LbBLNGyXB pic.twitter.com/FeiBOsFC59

— azcentral (@azcentral) September 18, 2013
Duck Dynasty:
My little cousin is representing well on duck dynasty day at school. pic.twitter.com/pLAuL2wPjT

— Christian Daniels (@DanielsSwaggin) October 8, 2013