This is an archived article and the information in the article may be outdated. Please look at the time stamp on the story to see when it was last updated.
GRANITE CITY, IL (KTVI) – To hear Elizabeth Snyder talk for even a few minutes, it was very apparent Elizabeth and Blake Snyder were very much in love.
The two met in church; they married in 2013.
On Thursday morning, Elizabeth received the news every police wife dreads – that her husband had been killed in the line of duty. And while this has been an incredibly difficult time for her, Elizabeth said she wants people to know about the kind of person her husband was.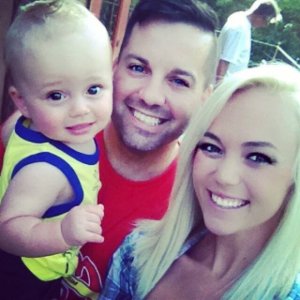 "He was a kind and Christian man who loved his family. He loved his brothers. He loved his job. He would do anything for anyone if they asked him. He was amazing. Amazing man," she said. "I could have not found a better man ever to spend the rest of my life with. And that's why this is so incredibly hard."
Officer Snyder and his partner were responding to a disturbance call at around 5 a.m. Thursday at a home in the 10700 block of Arno Drive in Green Park. The accused shooter, Trent Forster, was seated inside a car parked outside the residence when Snyder and the other officer approached.
Forster allegedly shot Snyder when Snyder asked to see his hands. The other officer returned fire, hitting Forster several times. Forster remains hospitalized and has been charged with first-degree murder and armed criminal action.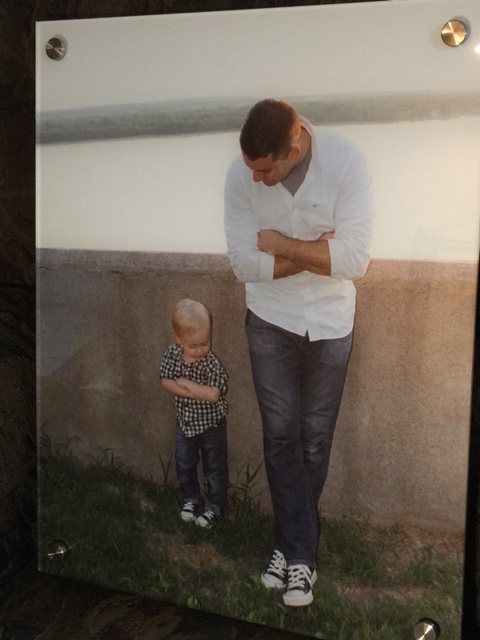 Snyder leaves behind a 2-year-old son, Malachi. Elizabeth said he's too young to comprehend the tragic news of his father.
"He's been asking for his daddy a lot," she said. "I am deeply proud of my husband. He is a hero. A true hero. And his son will grow up knowing that."
The BackStoppers and St. Louis Police Wives Association have pledged support for the family, both financial and emotional.
Blake Snyder will be laid to rest next Thursday, with visitation services scheduled a day before.