This is an archived article and the information in the article may be outdated. Please look at the time stamp on the story to see when it was last updated.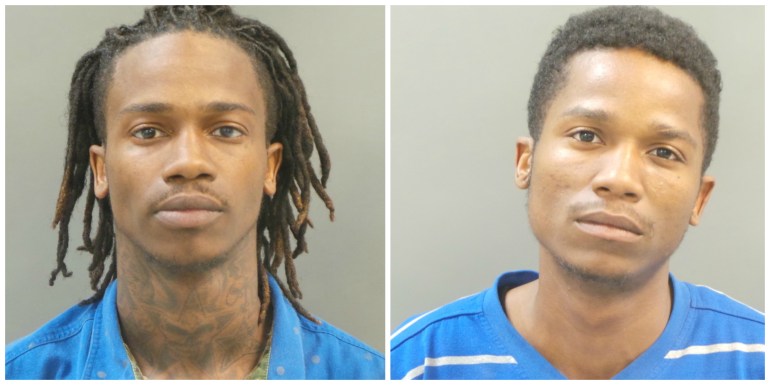 ST. LOUIS (KTVI) – The St. Louis Circuit Attorney's Office charged a man who made headlines in August 2014 for being with Michael Brown at the time of the latter's death.
Dorian Johnson was arrested Wednesday afternoon in a north city neighborhood for resisting arrest and interfering with police as they attempted to arrest his brother, Demonte, on an assault charge.
The incident occurred in the 5700 block of Acme Avenue, in the Walnut Park West neighborhood. Police responded to reports of a disturbance involving a group of people, possibly armed. When authorities made contact with the group, an officer saw one person with a bulge in their waistband, possibly a concealed weapon.
When an officer went to check this person's waistband, Demonte Johnson allegedly grabbed the officer's arm and yelled that he was not arresting anybody.
Another officer restrained Demonte Johnson, at which point his brother (Dorian) attempted to separate the two, and also declared that no one would be getting arrested.
The first officer grabbed Dorian Johnson before he could reach his brother and the other officer. The two men engaged in a struggle before Dorian could be handcuffed.
It was never confirmed if the individual with the bulge in his waistband did, in fact, have a concealed weapon.
Dorian Johnson was charged with one count of resisting or interfering with an arrest. His brother, Demonte, was charged with resisting or interfering with an arrest, and third-degree assault on a law enforcement officer.
Last week, Dorian Johnson filed a civil suit against the City of Ferguson, former police officer Darren Wilson, and former police chief Tom Jackson.