This is an archived article and the information in the article may be outdated. Please look at the time stamp on the story to see when it was last updated.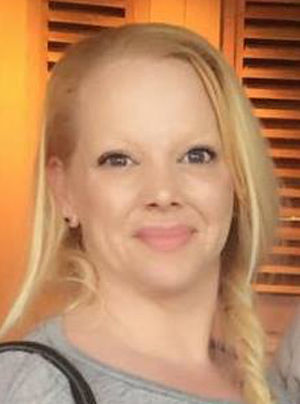 ST. LOUIS (KTVI) – A St. Peters woman found dead near an exit ramp off Interstate 44 was killed days earlier in a crash at that location, the St. Louis Metropolitan Police Department said.
According to a police spokesperson, a utility worker found the woman's body just off the roadway at eastbound I-44 and Lafayette Street on March 17. The woman, identified as 44-year-old Gretchen Roberdes, was believed to have been struck by a car and killed.
Investigators eventually determined Roberdes was involved in an accident at that location on March 15 at 3:50 p.m. Her vehicle struck the guard rail on the ramp and she was ejected from the car and landed on the opposite side of the ramp.
St. Louis police said protocol was not followed. There was a miscommunication and the owner of the vehicle was not notified, which caused her family more heartache.
"Most regrettably in this situation, the officer that did the investigation on the highway assumed that another party was going to make the notification. That party thought he was going to make the notification and so then that causes the problem," said Lt. Col. Jerry Leyshock, St. Louis Metropolitan Police Department. "For the family has to worry and has their worst fears for two days and that's what makes this the most regrettable part."
Roberdes, a native of Overland Park, Kansas, is survived by her husband and their five children.
Her husband, Ronnie Stubbs, and children have been coping with tremendous grief.
"She lived for her kids; that's the honest truth," Stubbs said. "She really was a selfless person. She tried to give them everything, even if it meant cut her short."
Higher ranking officers reminded the police force to make sure they do a complete search at the scene of any accident. If the notification was made immediately, it's possible there may have been more searching. As it was, police said a searcher would have had to walk right up on the victim, since her body was so well-hidden.
"I would have liked them to look longer and take the time that's required, especially if something like that happened," Stubbs said.
Roberdes' family will hold a memorial service this Saturday in Lenexa, Kansas. The family has established a GoFundMe account to help cover funeral costs since she didn't have insurance.