This is an archived article and the information in the article may be outdated. Please look at the time stamp on the story to see when it was last updated.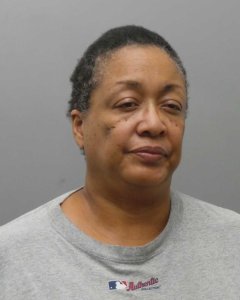 ST. LOUIS COUNTY, Mo. - Authorities have arrested a suburban St. Louis woman who once was considered missing after her sister was killed. Sylvia Brown now faces charges for murder and armed criminal action.
The St. Louis Post-Dispatch reports that Sylvia Brown, 57, was jailed Wednesday morning in St. Louis County on a 24-hour hold. Police issued an "endangered person advisory'' for her Monday after her 59-year-old sister, Brenda Brown, was found dead in the home they shared. Police said they were worried the younger sister may have been the victim of a crime or may become the victim of a crime. They also said she had medical conditions and didn't have her medicine with her.
The death of Brenda Brown initially was classified as suspicious. It later was reclassified as a homicide.
St. Louis County Police state in court documents that Sylvia Brown shot her sister in the neck and arm.  Sylvia told police that she had been planning this for a while.  She was in financial debt and did not want her sister to know.
Brian Mitchell, a close friend of the victim, said she was a very positive woman and they were shocked and heartbroken to hear what happened.
"All she wanted to do was to get into 100+ club, which is people who've lost more than 100 pounds. And I just saw her a week and a half ago and she said I'm looking forward to getting my trophy and hitting my overall goal, that's all she wanted to do. She believed in the church work and her workouts," Mitchell said.
An autopsy was scheduled for Tuesday afternoon, but no results have been released yet.
___
Information from: St. Louis Post-Dispatch, http://www.stltoday.com
Previous report: