This is an archived article and the information in the article may be outdated. Please look at the time stamp on the story to see when it was last updated.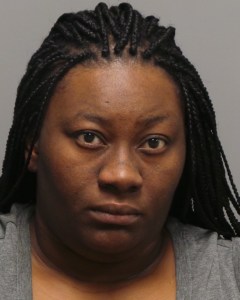 CHESTERFIELD, MO (KTVI) – Police say a woman going by the name "Queen" tried to file false paperwork to take possession of a $4.7 million home last summer.  Lakresha Slaughter, 28, filed a claim with the St. Louis County recorder of deeds for the Chesterfield home on July 3rd.
The couple who own the home put it on the market and took it off.  They were still living in the mansion when "Queen" put a sovereign claim on the home. Police say Slaughter thought the home was unoccupied or abandoned. So, she went with her husband going by the name "Rehan Keyaan Alui Bey" to file a claim with the Recorder of Deeds.
A letter was sent telling owners telling them to vacate the property and turn over the keys within 10 days. Slaughter claimed she owned the property.
The actual owners contacted authorities to get to the bottom of the letter. Police say "sovereign claims" happen more than you would think.
Slaughter goes by the name "Queen Makieah Ali Bay."  Police say she considers herself a Moorish American National and part of the sovereign citizens movement.  An increasing number people claiming to follow Moorish Science have filed false legal documents like fake liens, deeds, and property claims. Many sovereign citizens say they are answerable only to their interpretation of the law.
Lakresha Slaughter told investigators that her father told her to,"Look into taking back the land that is rightfully hers," according to the probable cause statement.   She claims her father introduced her to a man who told them to change their names and file the documents to take possession of the property. The man told her that after 10 days the County Sheriff would give them the keys to the unoccupied home.
Now, Lakresha Slaughter is charged with two misdemeanors for filing false documents.
The $4.7 million mansion is no longer for sale.