This is an archived article and the information in the article may be outdated. Please look at the time stamp on the story to see when it was last updated.
ST. LOUIS, MO- On Saturday night, this author watched the Cardinals loss to the Reds on TV, Mike Matheny's postgame comments, and went to bed. While falling asleep, I was mentally creating a list for a column with candidates to manage the St. Louis Cardinals in 2019. I had no idea that at that very moment, team executives were wishing Mike Matheny the best of luck with his future endeavors and giving Mike Shildt the keys for the rest of the season.
Now that Cardinal Nation is where it is, here is that list.

Mike Shildt: Keeper of the George Kissell flame if you will, according to this Post-Dispatch profile last year.  While Matheny needed to make the playoffs to keep his job, Shildt will be the compelling leader in the clubhouse if at year's end the team has improved discipline on defense, better production at the plate, and a sensible bullpen strategy.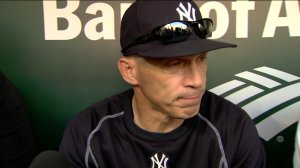 Joe Girardi: If you believe that among Matheny's shortcomings is that he didn't communicate well with younger players, and that's important to you, you won't like the fact that one of the reasons the Yankees parted with Girardi is that they didn't think he communicated well with young players. But chew on this: remember how rocky Terry Francona's exit was with clubhouse issues in Boston, and how he still got an interview here that offseason? How many people would have loved having Francona in St. Louis over the last six years, or at least the last three. Rocky Balboa said it best–"People can change!" Time changes your perspective. And it doesn't hurt that Girardi is reportedly tight with John Mozeliak.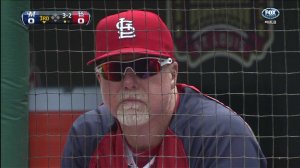 Mark McGwire: The fit makes sense for the former Cardinals slugger and hitting coach now the bench coach with San Diego. But other potential openings closer to his California roots could be compelling too.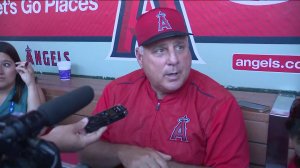 Mike Scioscia: One of those openings could be with the Los Angeles Angels of Anaheim. Scioscia is a free agent at the end of the year. As Forbes mentioned last month, two of his proteges, Joe Maddon and Bud Black, are among the "it" managers in today's game. He's a World Series winner and has six first place division finishes to his record, and would appear to have plenty left in the tank. This year his team is 14 games out of first and 9.5 out of the Wild Card race. If Angels ownership is getting nervous about a shrinking window of  opportunity to win with Mike Trout under contract in his prime,  maybe they make a move to go "all-in". If he's on the market, I at least want an interview.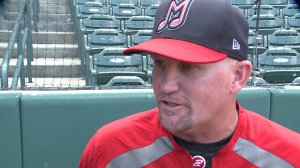 Stubby Clapp: He's been a remarkable success as a minor league manager for the Memphis Redbirds the past two seasons, juggling the roster demands of the the parent club and developing players coming through the system. He's coached the likes of Harrison Bader, Luke Weaver, Jack Flaherty, Paul DeJong, and Carson Kelly.  He's with the next wave in Memphis now. He could easily be a candidate for a big league staff job somewhere in 2019.
Carlos Beltran: The former Cardinal interviewed for the Yankees position last winter with no experience as a coach. He'd have pull with a handful of former teammates still left on the team and is widely respected in player circles.
Chili Davis: The Cubs hitting coach had the same role with the Boston Red Sox and Oakland Athletics. He's interviewed for manager jobs before but has yet to be one yet. For a team that could be in for a fresh voices as far as hitters are concerned, Davis could be an interesting candidate who also takes something away from a division rival.

Jim Riggleman: The former Cardinal minor league player and minor league manager is currently the interim manager for the Reds (and beat the Cardinals in Matheny's last game). The Reds have responded since he took over and you have to think he'll be a candidate to take over there in his own right.