This is an archived article and the information in the article may be outdated. Please look at the time stamp on the story to see when it was last updated.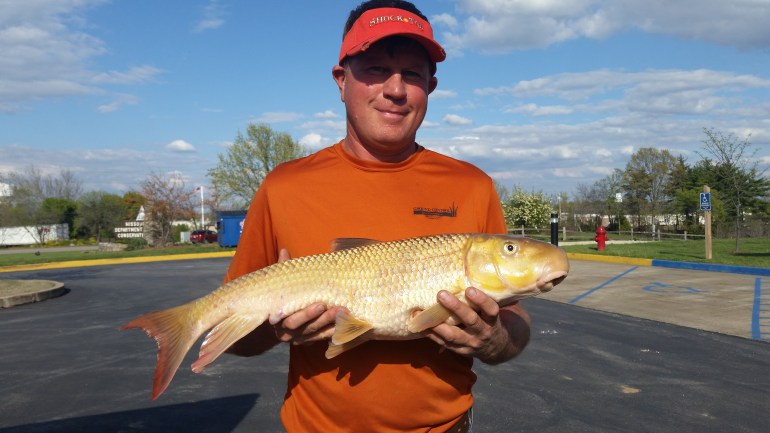 JEFFERSON CITY, MO (KTVI) – A Jefferson City man has set a new state record and may have broken a world record after hauling in a river redhorse on Tavern Creek nearly two weeks ago, the Missouri Department of Conservation said.
Dan Schmitz caught the fish April 15 using a rod and reel. He said it took about 10 minutes for him to bring the fish over to the creek bank. The fish weighed in at 9-pounds, 13-ounces on an MSD-certified scale in Jefferson City.
Schmitz's fish broke the previous state "pole and line" record of 9-pounds, 10-ounces in 2006 from the Osage River.
The catch also tops the current world record of 9-pounds, 8-ounces in June 2014 from the Muskegon River in Michigan.
River redhorse fish are mostly found in the Ozarks. The MDC describes them as a "moderately chubby, coarse-scaled fish with a dorsal fin containing 12 or 13 rays."