As trade rumors swirl around Trail Blazers star Damian Lillard, the 33-year-old guard recently opted to join the latest edition of Cam'Ron and Mase's sports podcast It Is What It Is. While Lillard addressed a number of topics, a few of the most interesting tidbits actually had very little to do with the trade discussion or his future in Portland.
One specific piece of the conversation that jumped out was on the idea of Lillard playing for his hometown team, the Warriors. The seven-time NBA All-Star was quick to shut down the idea of joining Golden State, and his reasoning was interesting.
"As far as Golden State, I respect what they've been doing over the last eight, nine years, whatever. And I'm from there, obviously that's home, but I can't go be a part of that," Lillard said.
"They've won four championships, what I look like going to try to do that? … There's somebody that plays my position, that's behind LeBron, the best player of this era. To me that doesn't even make sense. I'd never do nothing like that, I'd lose every year before I go [to the Warriors]."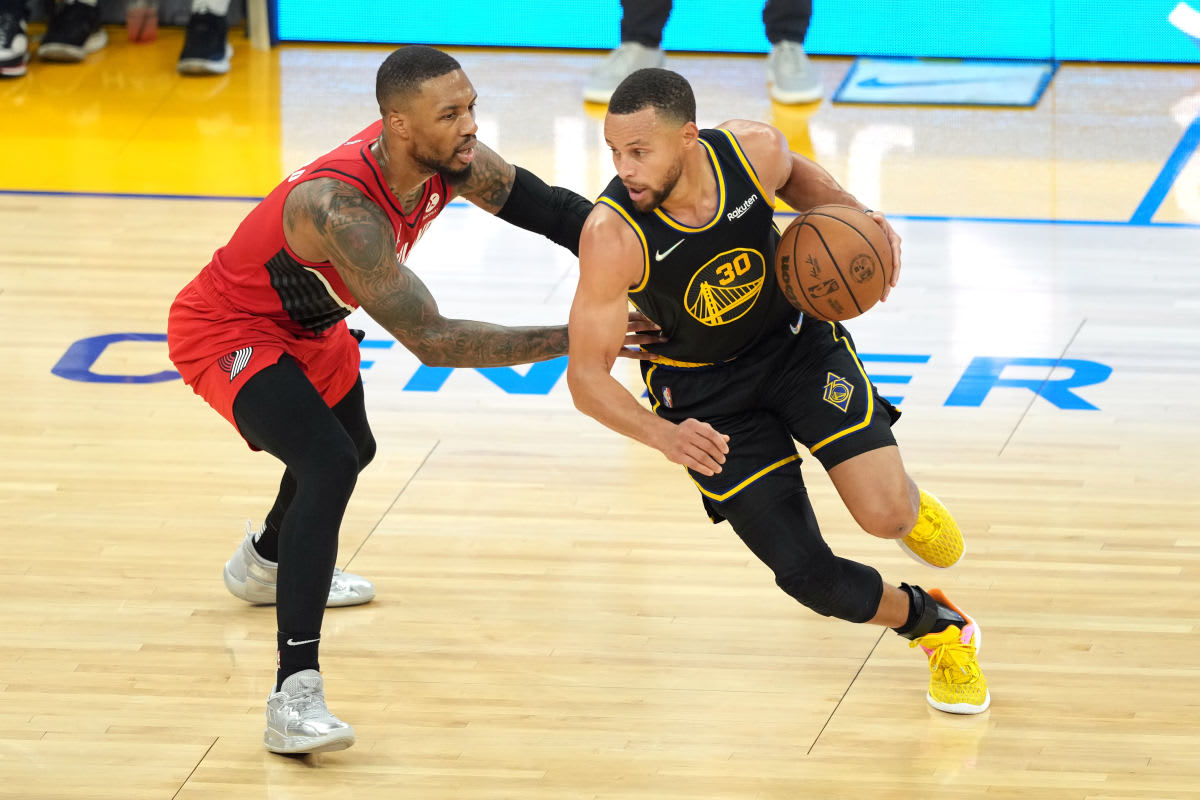 The bad news for Warriors fans is that it appears Lillard is, and has been, all but completely out on the idea of joining Stephen Curry & Co. His point about it not making sense to go to a team that already has one of the best players in the NBA at his position in Curry is fair.
When asked, Lillard also went on to state that if he were in Kevin Durant's shoes in 2016, he wouldn't have joined the Warriors, but he understands "everybody's situation is different."